Commercial resin flooring experts in East Anglia
You can rely on Floteck to provide you with unparalleled flooring services for your business premises. We offer excellent services for the installation of epoxy resin flooring which provide a tough and durable protective finish to your floors. These are available in a variety of colours and can be used for domestic purposes as well.
COMMERCIAL RESIN FLOORING
Epoxy self levelling screeds and more durable Polyurethane screeds, that are ideally suited in garages and food preparation areas.
Floteck's expert advice and in-depth site surveys with the latest testing equipment, we are always able to specify the right product for your businesses floor.
Flake floors have a scattering of decorative paint flakes sandwiched between an epoxy resin base coat and a clear epoxy resin top coat. These are ideal for shops, pharmaceutical labs and even wet rooms and showers.
This type of flooring is also ideal for home projects including bathrooms.
Polyurethane screeds are typically laid between 6mm to 9mm and provide a highly durable impact resistant and commercial resistant floor finish.  These floors are most effective in areas such as food production factories, breweries, chemical plants and engineering industries.  With non-slip properties and the ability to be steamed cleaned these floors set themselves apart from the rest when areas are being used for heavy use and commercial spillages.
CEMENTITIOUS LEVELLING SCREEDS
Cementitious levelling screeds and used to level poor substrates where tolerances need to be achieved when laying finishes such as carpet, vinyl, tiles, wood flooring and resin.
Cementitious levelling screeds can be laid from 3mm up to 40mm in one application with fast setting properties you can expect to overlay with new finishes in 24 hours.  The material can be mixed by drill or for larger areas mixed with a specialist pump.  At an average of 8mm you can expect to lay in excess of 1000m2 a day using a pump.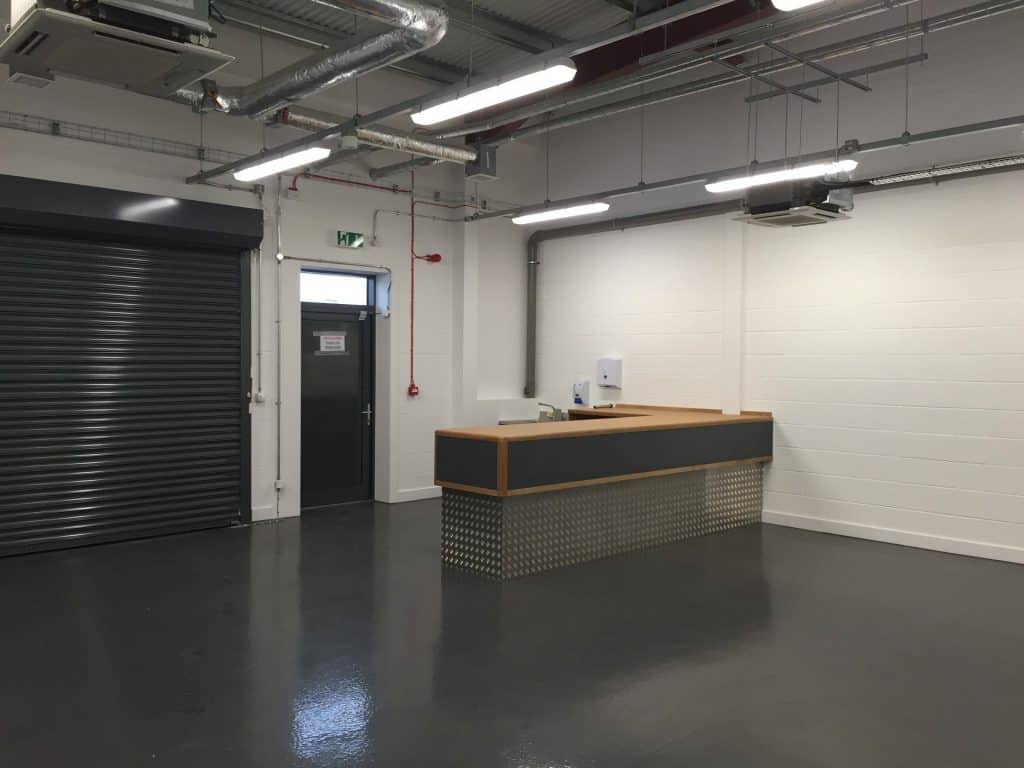 Resin flooring for your business
We provide high-quality and decorative commercial resin flooring that can be customised to suit the needs of any busines, including:
breweries
retail or stores
health industries
pharmaceutical environments
Working with leading resin flooring manufacturers, we ensure that we use the finest materials so that all of our jobs have a high quality finishes  and are durable enough to meet the demands of a busy commercial environment. Contact us today to get a free and fair costing.
Why Floteck?
Installing professional, good looking and seamless floors is our passion and something that we have built our business around. We offer a no obligation estimate and free consultations. We make sure our clients know what the best solution is for their business and ensure the final product is top class.
Professional, State Of The Art Flooring Techniques
We do everything we can to ensure all our stylish Industrial flooring solutions exceed your highest expectations and meet all set health and safety requirements.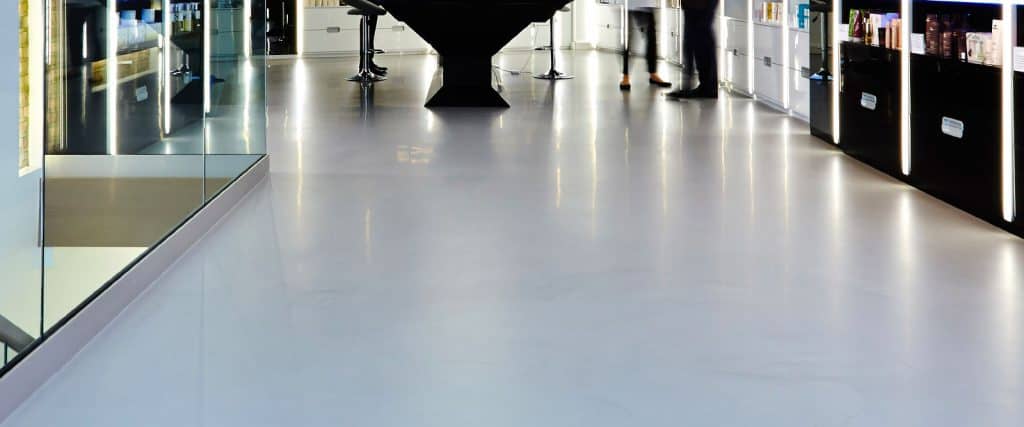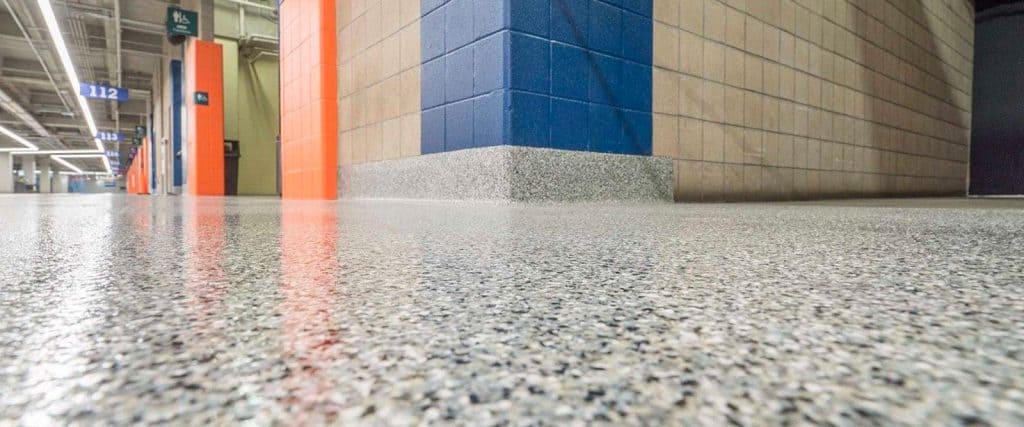 A cleaner, healthier and safer commercial environment
We have decades of experience working with many different clients, so we know how important deadlines and quality is to each of them. Our experience with different project requirements means we can provide for an entire building or just a single room, whether you are a contract manager, an architect or a property developer.
Our flooring techniques are utilised with the consideration of health and safety at all times so that we can promote a cleaner, healthier and safer commercial environment for you.
A floor for any business
Commercial floors can encompass everything from retail and office spaces to hospitality venues or public buildings.
Experience tells us that there is no such thing as a standard floor or a standard solution to flooring requirements. We will carry out a detailed survey of the floor to be treated, taking into account all relevant site conditions, which are very often unique. We'll talk to you to establish your requirements before offering a detailed specification designed to give you the flooring solution suited to your needs.
Lifespan of approximately 40 years
Floteck flooring is the ideal option for commercial resin floors, as it is designed for use in retail spaces, offices and commercial buildings. Easy to maintain and clean, our resin is also remarkably hard-wearing with a lifespan of approximately 40 years.
We have supplied commercial resin flooring to countless business around East Anglia and the UK.