Highly aesthetic finish and durable enough to meet business demands.
Commercial floors can include everything from retail and office spaces to hospitality venues or public buildings.
Our resin flooring solutions are designed to be highly durable in high-traffic, commercial areas and are easy to clean and maintain.
We offer a large selection of flooring options,from hygienic and non-slip flooring to anti static, comfort and safety flooring.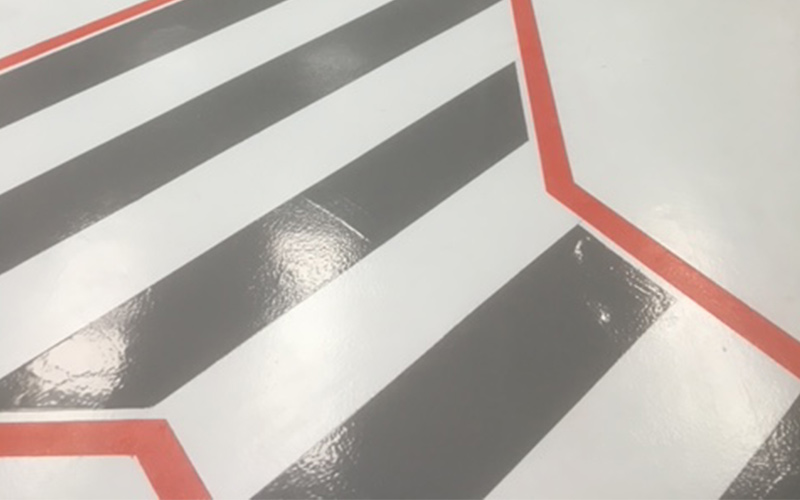 Safety walkways
Safety is the number 1 priority for your staff and customers and at Floteck we can offer tailer made safety walkways and demarcations in a wide range of colours using hard wearing epoxy coatings.
Pedestrian safety walkways and demarcated routes for forklift trucks and other vehicles within the workspace are to improve the safety of workers in areas such as manufacturing plants, workshops, warehouses.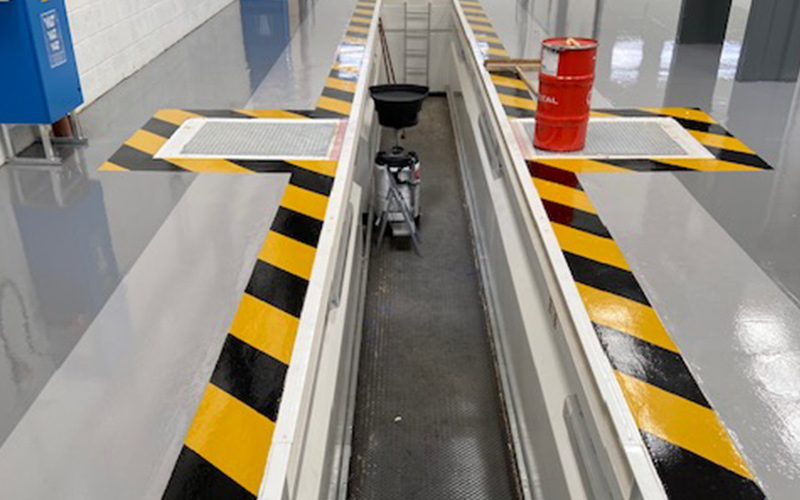 MOT Service Bays
Resin flooring in the automotive industry not only includes commercial garages, but it also includes the resin line marking which is often used. This is especially in instances such as MOT bay floor areas where certain resin floor hatching is needed for health and safety reasons. Resin line marking is also used for vehicle bays and to create gangways to separate car and pedestrian use.
You can find out more about the requirements for bay marking through the .gov website here.
Why Resin Flooring Is Good For Business?
Smooth or textured flooring finish.
Floteck's 20yrs experience in flooring means we understand that every client has a very different requirement, and ideas for their new floor.
We offer an on-site inspection and listen to you in order to work out the best solution. We Because of this, we can ensure superior results every time.
Because of its extreme durability, it provides with chemical and wear resistance without compromising on styling choices.