Domestic Garage Flooring With Outstanding Hardwearing Properties
Floteck offers high-quality and robust Domestic Garage Flooring.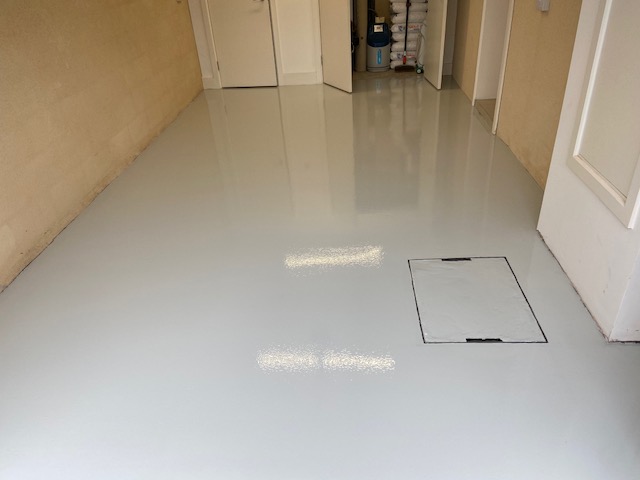 Advantages Of Domestic Garage Resin Flooring
Price
Resin is a cost-effective material. As a derivative of plastic, it has a very simple method of manufacturing and is relatively fast to install. Cost-effectiveness is a key appeal of resin floors and makes them suitable for large spaces such as warehouses.
Additional layers, such as sealants and protective layers that are skid-resistant, will add to the price of the installation. However, at the base level resin is a very price easy material.
Durability
Once the resin hardens it is extremely firm. Thicker floors can withstand almost constant use from heavy vehicles, which makes them useful for garages. Forklifts are another potential vehicle that are suitable for use on a resin floor.
The durability means resin can withstand shocks and impacts, such as from accidental drops or spillages. If a floor has foot traffic then resin is a good option as it will not wear down over time, even with constant use.
Lifespan
There is little point in installing a new floor if it is going to need replacing shortly after – or if damage occurs. Epoxy resin flooring is an exceptionally long-lasting type of floor, which can exceed 10 years even with constant use.
Because it lasts so long, resin flooring is a good investment, which is why they are so popular for commercial and industrial spaces. Proper sealants and protective layers can increase the lifespan further.
Our Domestic Garage Flooring