We offer resin flooring solutions for industrial businesses
At Floteck, we provide quality epoxy resin solutions for the industrial sector in Cambridgeshire, East Anglia and the surrounding areas. We can install epoxy resin flooring to give your floor an anti-slip and seamless finish. We also have epoxy repair solutions if required.
Why not get in touch with us to see what we can do for you?
High-quality industrial flooring
Floteck has years' of knowledge and experience of installing all types of industrial resin flooring and we are dedicated to providing the highest quality flooring solutions, coupled with excellent customer service. Our factory and industrial flooring systems are suitable in all heavy-duty environments including engineering facilities, factories and warehouses.
Our industrial flooring systems are can be customised to meet any individual requirements, as they come in a wide range of types. Contact us today to get a free and fair costing.
A hard-wearing floor to suit
Our products offer a huge range of textures, styles and material. All of which can be colour matched to the complete RAL and BS4800 systems.
Our services include:
Dustproof coatings to seal bare concrete surfaces
Full repair and preparation of floors for a new resin system or repairs to existing joints and floors
Non-slip coatings and self-smoothing systems
Anti-bacterial floor coatings
Chemical resistant floor coatings
Decorative floor systems
Joint and floor repair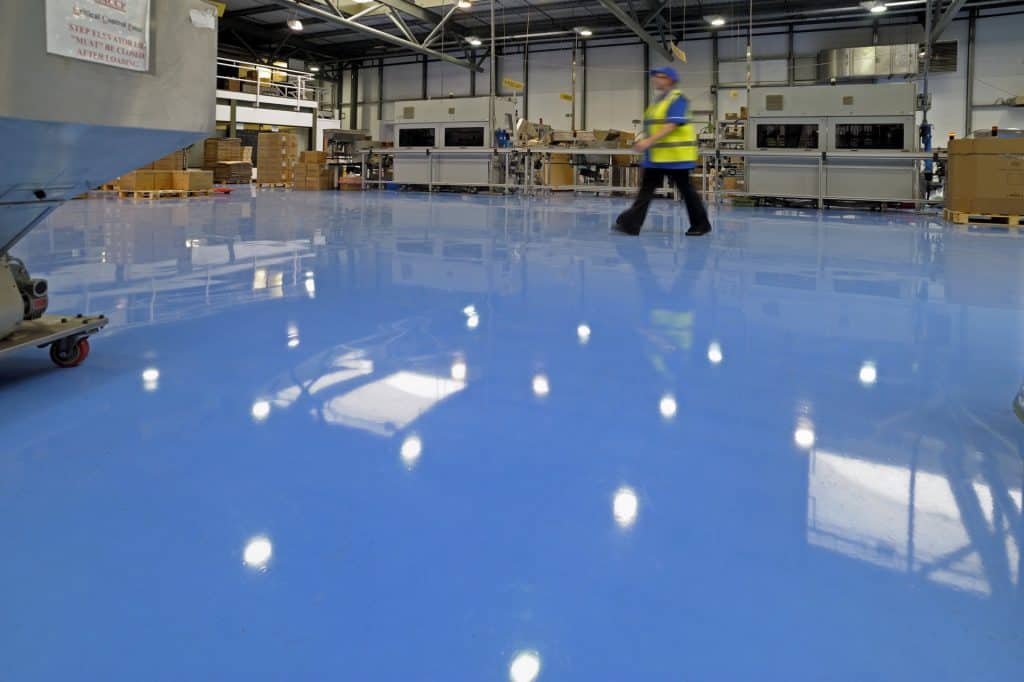 Industrial resin flooring that looks good
Combining hygiene, durability and performance, epoxy and polyurethane resin floor systems offer customers, designers and specifiers the choice they need for tailor-made resin solutions that can be used across a wide range of industries and environments.
Tough. Durable. Good-looking. As one of the most versatile floor solutions, an epoxy or polyurethane resin system is suitable for locations ranging from decorative public areas to heavy-duty manufacturing plants.
Both our standard and special formulations provide long-term performance and economy, offering an ideal solution for virtually any application.
Minimal disruption to your business
Of course, the key to your business is the ability to remain operational and reduce downtime during the flooring upgrade. Our industrial flooring solutions are also available with a range of performance life spans to provide an unbeatable return on investment. We also understand the disruption the installation of flooring can cause and work out of hours and used phased work programmes wherever possible.
Discover safe, high-performance heavy-duty flooring which goes the distance. We specialise in smarter flooring solutions for industrial premises which are exposed to significant stresses every day.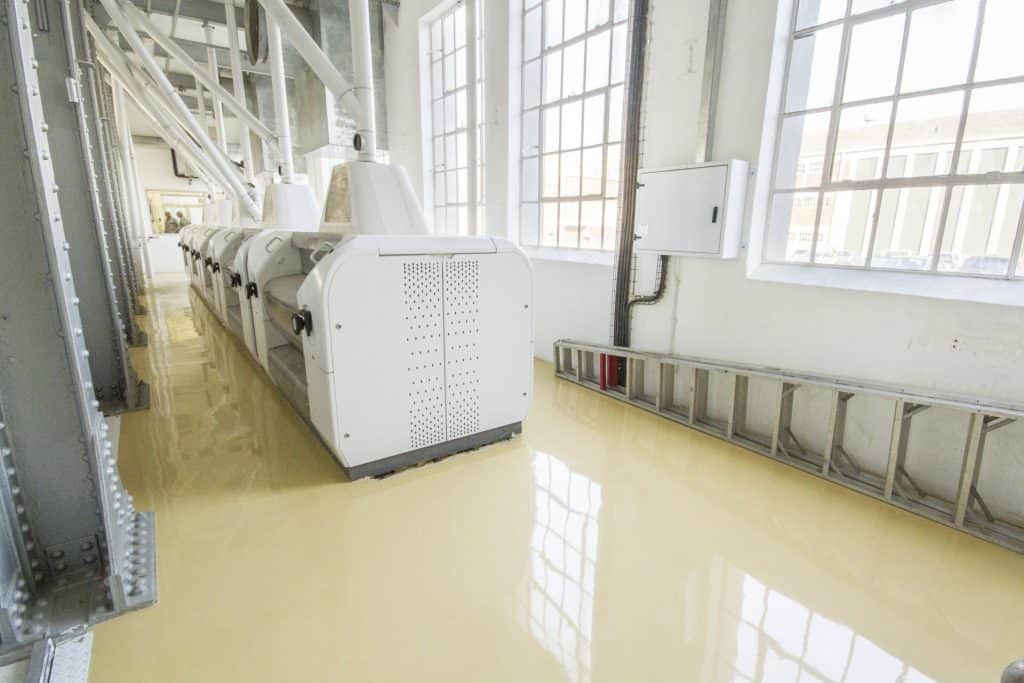 Floteck is also able to assist with floor repairs
If your factory floor has areas breaking up or defected joints stopping forktrucks from there work and holes that are a safety hazard to your staff we can repairs these with repair mortars getting you back to work safely and with fast cure versions the down time is very minimal.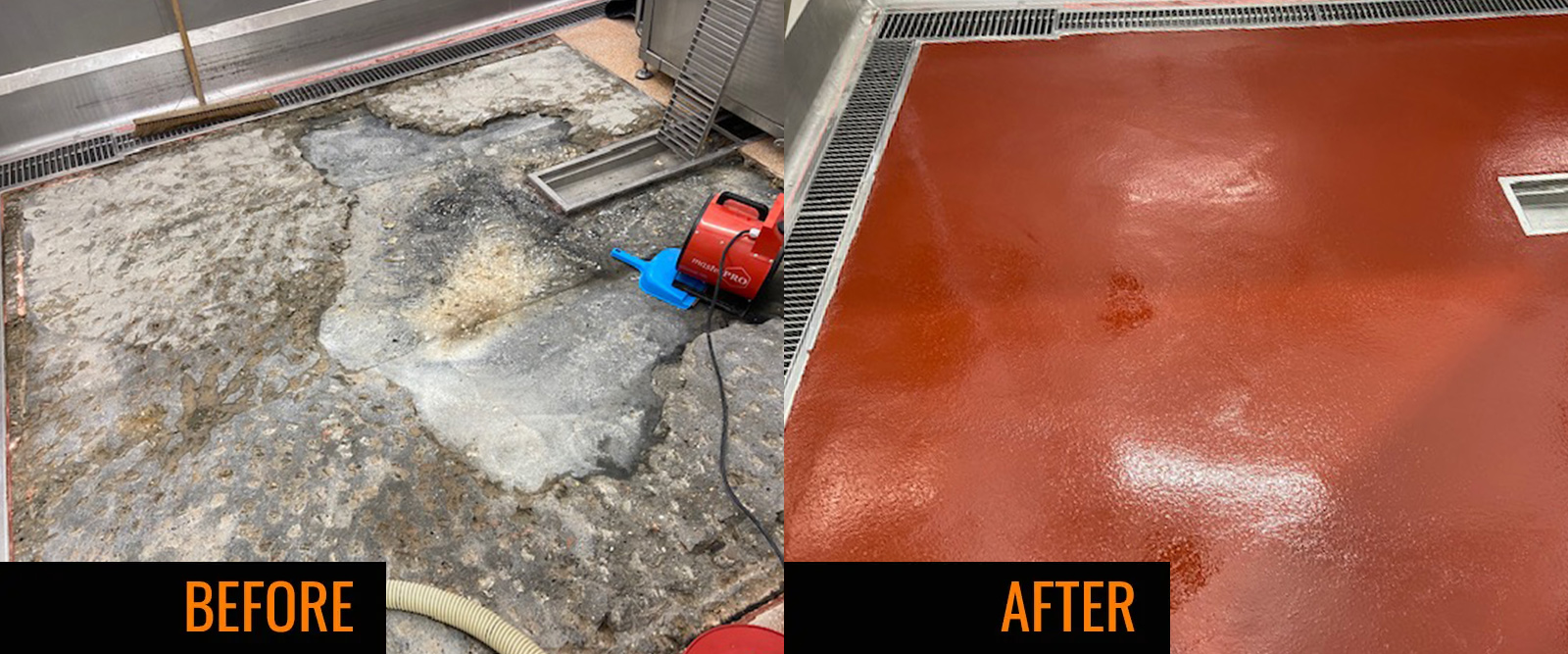 Resin floor contractor based in East Anglia
Here at Floteck, our knowledgeable staff can implement a wide range of resin flooring projects. We are able to visit the job site and discuss what the best flooring option is for your project. Contact us today for a free and fair quote.