Resin flooring solutions for industrial, commercial and domestic clients.
Floteck has Over 20 years of experience in the resin flooring industry. We provide quality epoxy resin solutions for the industrial sector in Cambridgeshire, East Anglia and the surrounding areas. Below are a few examples done for our East Anglia based clients.
TAIT Engineering, Haverhill.
Due to the growth of this company they needed a extra factory unit, the client wanted a floor that not only looks good but can perform to there needs. We advised a high build epoxy coating so to give them a floor which would not only stand up to high volume of traffic for a busy engineering workshop and with the ease of cleaning any oil or grease spillages.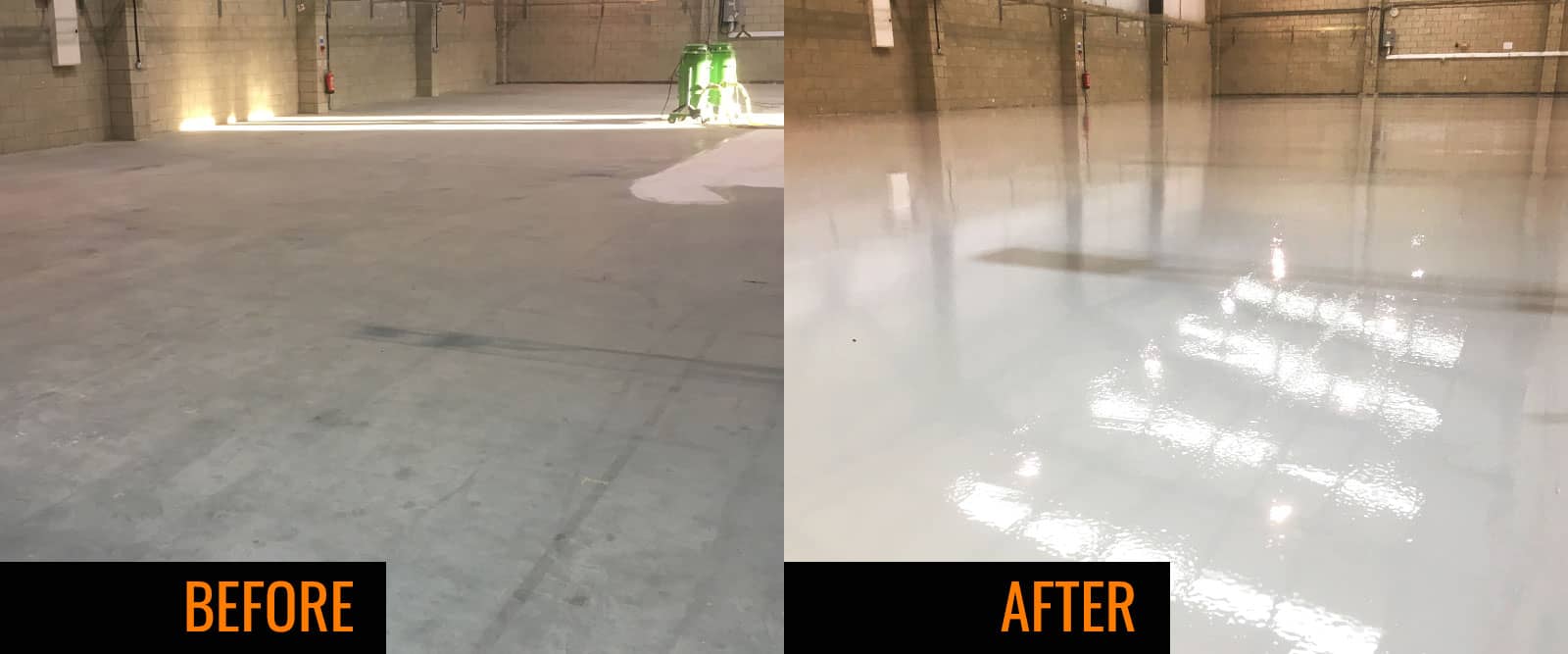 Little downham, driveway.
After having shingle then a concrete base as a driveway the client wanted something with a wow factor. We advised a resin bound driveway. Trowelled at 18mm this leaves a flat highly durable surface with stunning finishes and no loose stone to sweep up every weekend.
Availlant, Milton, Cambridge
This up and coming company had to move to meet there fast growing demands and needed a floor finish to match there standard of work. The floor was prepared with a diamond grinder and had localized repairs. Then two coats of high build epoxy coating. Once the client moved in walkways and hatching were added.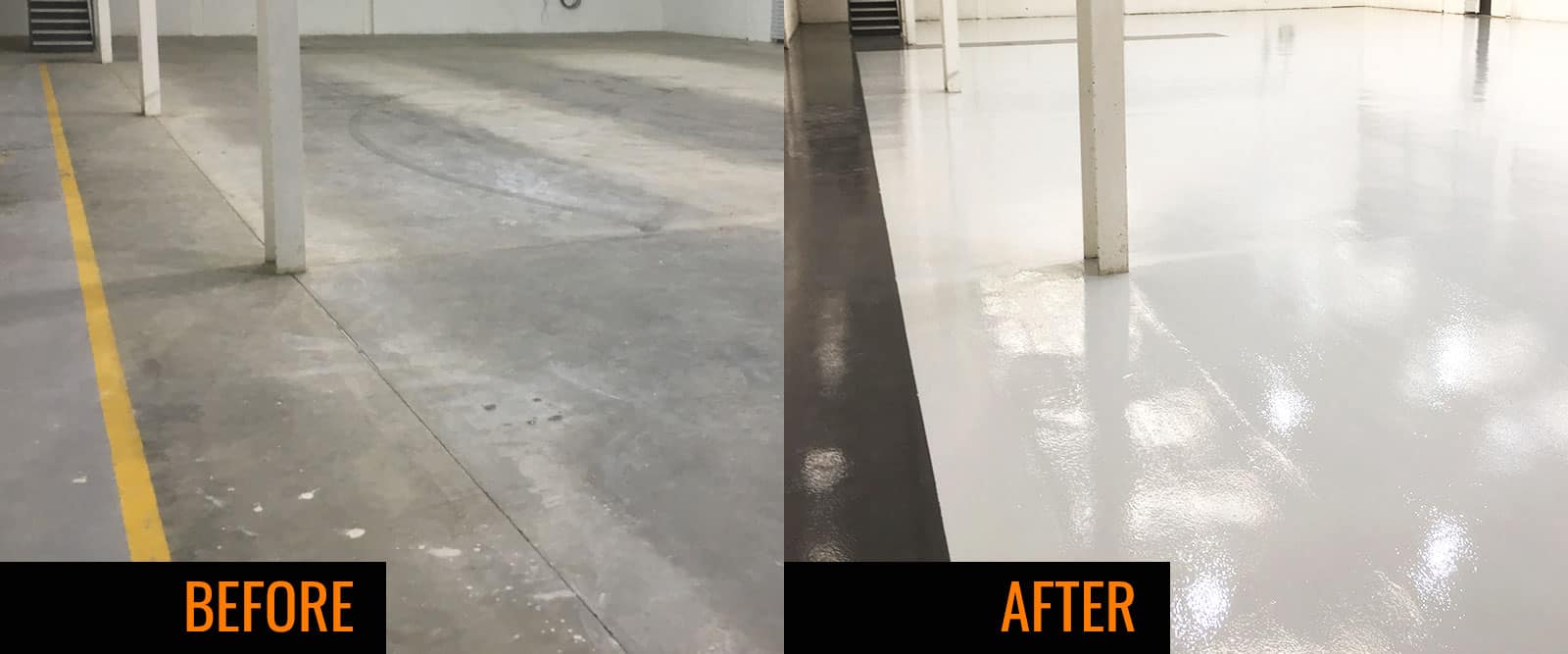 Cement based levelling screed, Cambridge
The client had brought a property to renovate and wanted a level continuous floor throughout for wood flooring to be laid on. Due to the house being old and work being done over the years the floor was considerably out of level. We advised a two coats of resin DPM and using tripods and lazer levels we were able to lay the new self levelling screed ranging from 20mm to 6mm thickness throughout the house leaving completely level and flat.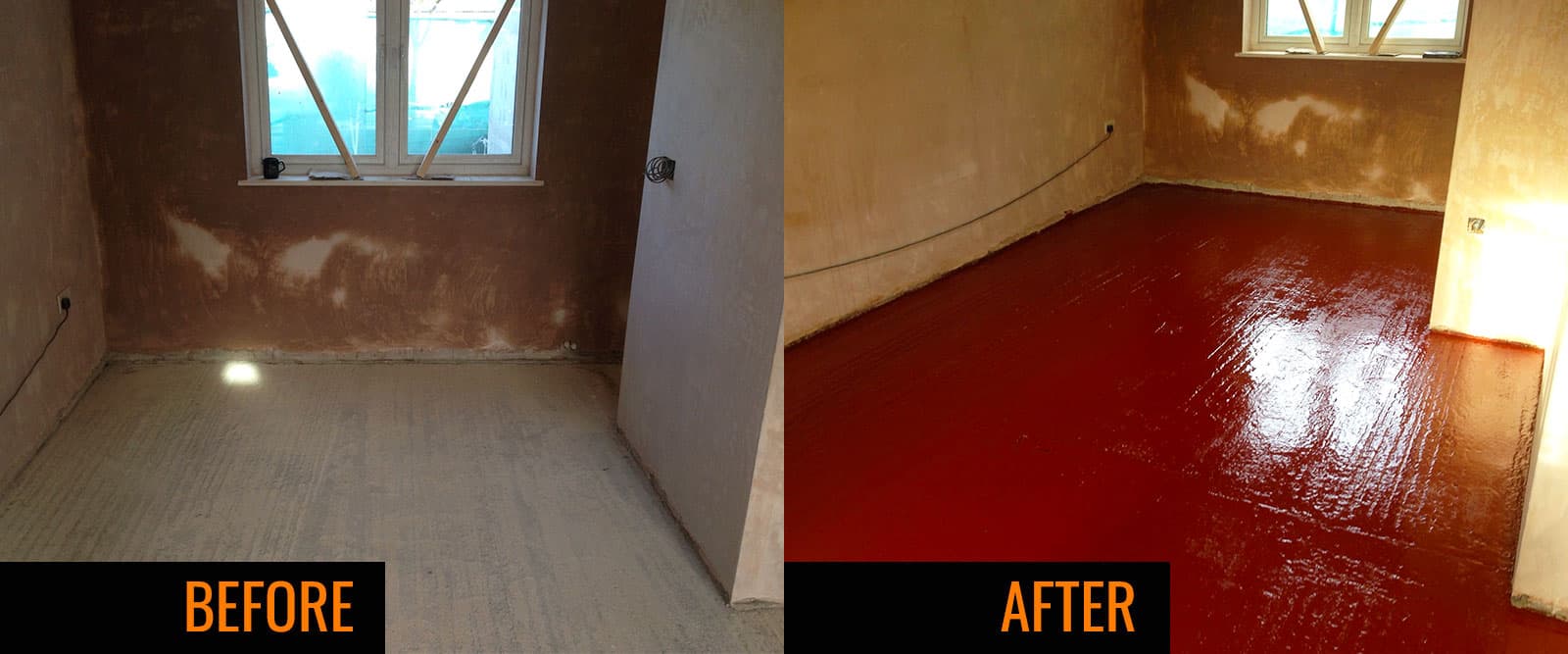 Newmarket Academy, staircase
Due to the stairs cases being dilapidated and unsafe the client wanted them refurbished. There were prepared with a diamond grinder and repairs were made. Two coats of high build coating were applied along with a non slip edge on each stair nose.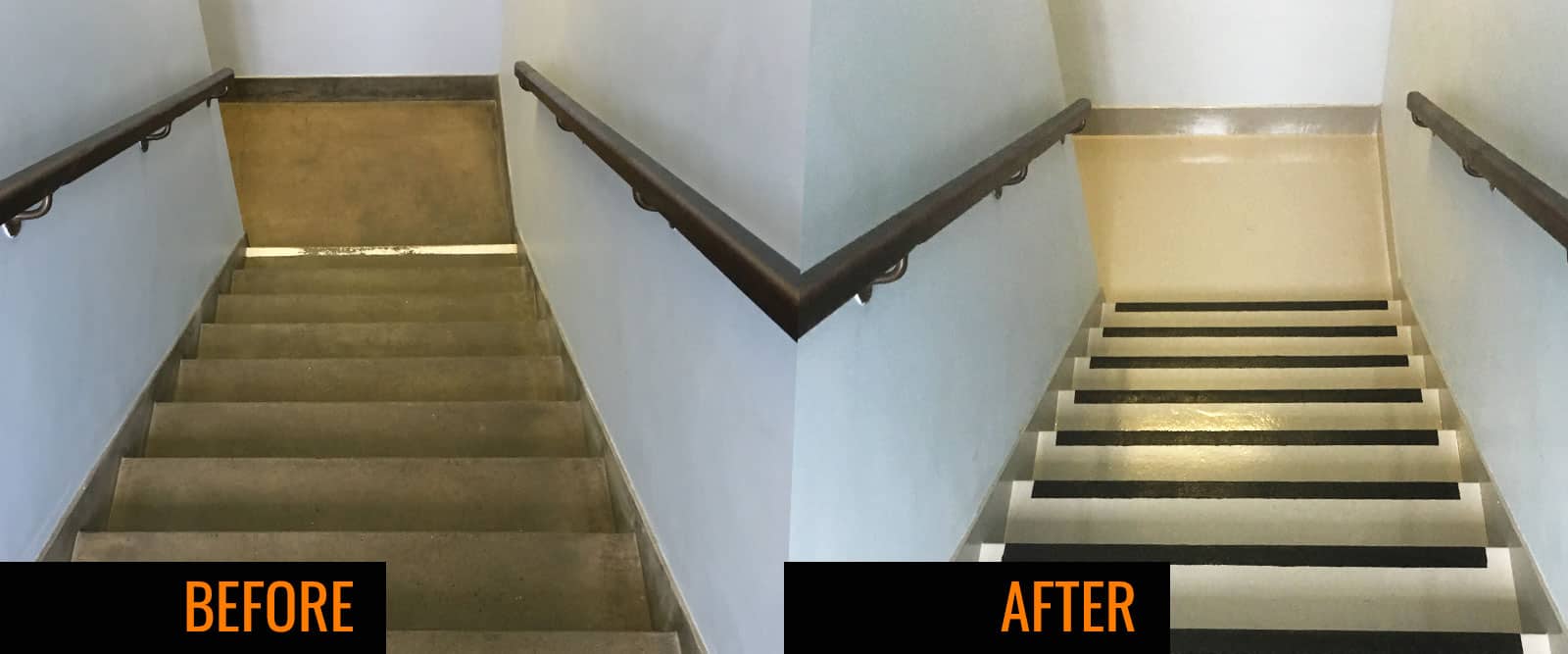 North herts education centre, Hitchin
The clients previous coating was failing due to the heavy activity in the construction workshop. We removed the old coating and applied a clear primer as the substrate was weak. We then applied two further coats of high build epoxy coating. The client was over the moon with results and the colour.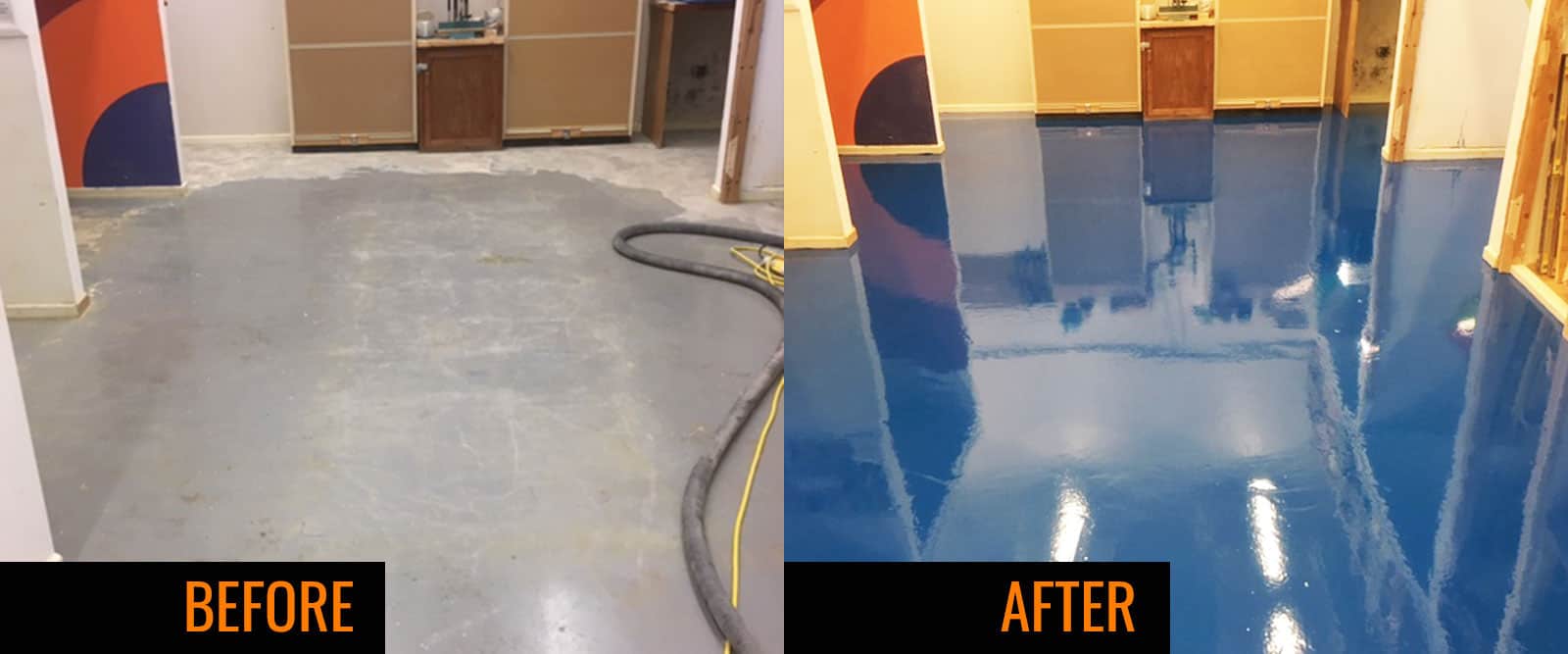 Kingspan, Malton, Yorkshire
The client was changing part of their factory into a showroom and needed the dilapidated floor refurbished to meet showroom standards. The floor was prepared and primed with Floprime epoxy primer with 1mm to 2mm aggregate. 7mm industrial top levelling screed was laid and 3 coats of Floseal EPW water-based epoxy applied.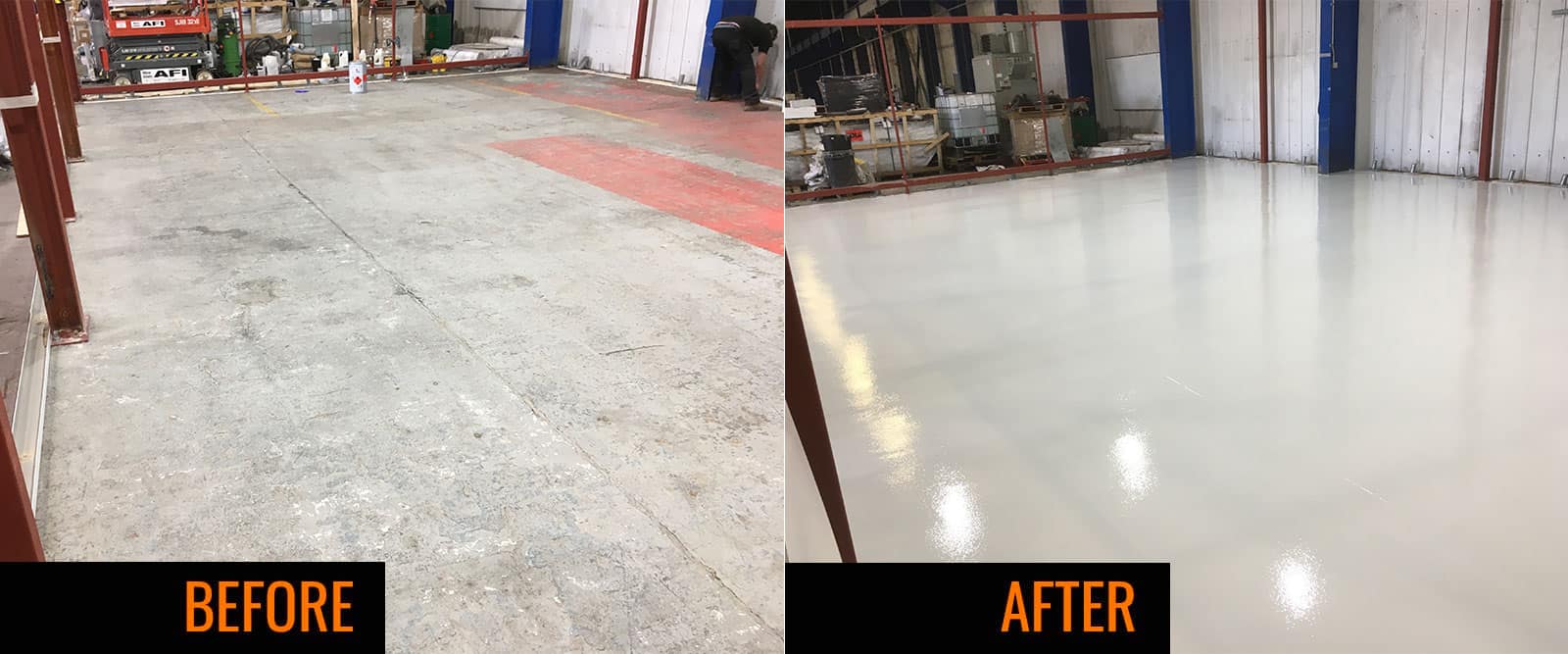 Watton-at-Stone, Herts
We were contracted to lay a new resin bound system to a new build with a rotating platform. A 18mm resin bound system was laid with a non-slip texture added.